Creating a New Home, New Life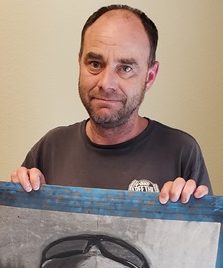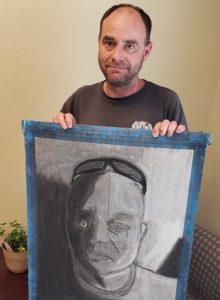 Jesse grew up in an abusive home with a father imprisoned for drug dealing and lived with grandparents who couldn't cope with a troubled young boy. He suffers from depression, anxiety, PTSD and substance abuse. A father himself, Jesse finally sought help for his mental health issues. But after treatment, Jesse was still without a home. He came to SHC and found housing through our permanent supportive housing program. Now Jesse is working diligently to create a new life for himself and his family.
Once housed, Jesse began his job search, something he wasn't able to do while living on the streets and in and out of shelters. Our on-site service coordinator, Patricia, helped Jesse navigate job sites for employment and complete the online application and his new hire paperwork. Now not only does Jesse have a place to live, he is gainfully employed and  motivated to keep his life on a positive track for himself and his son. Jesse is also a talented artist. Permanent supportive housing has made it possible for Jesse to get the support he needs to stay clean and sober, find work that satisfies him, work on his art, and begin his journey of health and healing.