Tommy's life just got a little brighter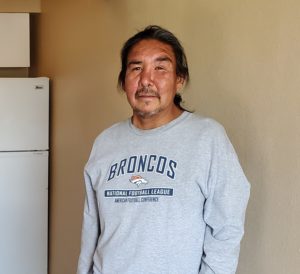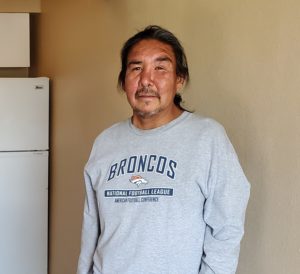 "My path looks so much brighter!" – Tommy
Tommy became homeless nearly ten years ago because of alcoholism, domestic violence, and financial strain. Between rent, student loan debt, and attempting to flee a violent home life, his bills, addiction, and stress levels became insurmountable. When he was not at a shelter, he camped out on the street, vacant cars, or in various locations throughout the city. He spent his time fearing for his safety.
SHC provided the voucher to permanently house Tommy in its Housing First program and helped Tommy get his Social Security card. Partner organization, First Nations HealthSource, helped Tommy acquire his birth certificate. Now, with safe and stable housing and identification, Tommy's goals are to get a job, attend AA, and make healthier friendships. He has been sober for 6 months now, and would like to stay that way.
After spending his first night in his new apartment, he woke up he said, "Oh my god, this is real!"
Housing First is the nationally recognized, evidence-based approach to ending homelessness that rapidly houses people experiencing homelessness and then provides wrap-around services to support long-term housing stability. SHC's Housing First voucher program is funded by the City of Albuquerque Family & Community Services Department.