The Day That Changed My Life Forever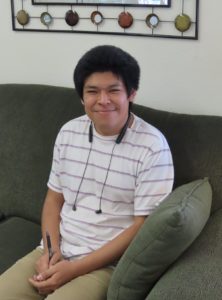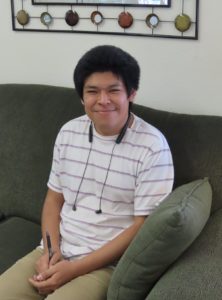 Daniel wanted to be independent and make a home of his own. After researching possible places to live, he came across SHC's permanent housing program for people with low-incomes who have a verified disability and desire to live in an independent setting.
Although the wait list was long, SHC staff helped him with paperwork and verified that he met all the requirements to get  subsidized (HUD 811) housing once a unit opened up. One year later, while Daniel was on a camping trip with his family, he received a call that there was an apartment available for him. Daniel described that he felt shocked and happy at that moment. He called his mom and said, "Mom, I can't believe it, this might be the day."
He was shown the apartment, that was soon to be his, a week later and knew that he wanted to live there. With the help of his loved ones, he was able to get all the essentials for him to live on his own for the first time. He has been happily housed for over a year and since then has gone to work as a poll official for elections and bought his own TV for his apartment. When talking about the day he got our call he said "That was the day that changed my life forever."
Daniel is a genealogist and has written two books with his cousin Connie about their family ancestry. Their books can be found at the Main Library downtown titled "Fourth Generation Families" and "Three Generations of a New Conquest in New Mexico."
SHC owns and operates two HUD 811 housing complexes in Albuquerque and Las Vegas, NM. The apartments were built to  specifically houses persons with very low and low incomes with disabilities desiring to live as independently as possible in the community. HUD provides rental assistance that covers the difference between the HUD-approved operating cost of the project and the amount the residents pay – usually 30 percent of their adjusted income. This type of affordable housing is critical to making our communities stronger and allows anyone, no matter the circumstance, the opportunity to have a home.