This Family's Homelessness Has Ended For Good!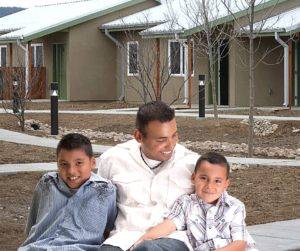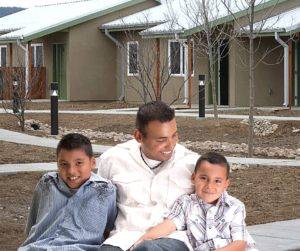 We don't always realize the struggles that our families have to overcome in order to get successfully and permanently housed. One of our participants, Eddie, has had to overcome a complicated divorce, a custody battle, substance use issues, transportation, and child care to finally get to a place of stability for himself and his family.
In the spring of 2017, Eddie found himself homeless and without any resources when his ex-wife left with all their property including their mobile home. Eddie soon learned that his ex-wife had not hooked up electricity or water to the mobile home and his five children had been living in these conditions for over a year. In treatment, unemployed, and living with friends, he did not have the resources to provide support for the children or to come up with the filing fees required for seeking custody.
Not one to give up easily, Eddie started hitchhiking to parenting classes. With the encouragement of the social worker and his friends he finally decided to seek custody of the children and was awarded full custody within a few months. The social worker at his parenting class referred them to SHC's Permanent Supportive Housing program at Chuska Apartments in Gallup. The program provides housing and supportive services for families that have experienced chronic homelessness. They qualified for housing at Chuska and have been stably housed in a three-bedroom apartment since fall of 2018.
Today, Eddie is sober and continues to attend counseling to address his behavioral health issues and the impact they had on his children. He advocates for his children in the school system and has tackled many of their health needs, which had been neglected under his ex-wife's care. The children are happy to be with their father and they are all doing very well in school.  One of his sons earned scholar awards for his 4.0 GPA and his youngest son was awarded a Presidential award for his academic achievements.  The family is doing very well and they have a structured home with roles and responsibilities for everyone. The children attend after-school programming to keep their grades up and to build character.  They also participated in summer camps last year where his eldest daughter was trained as a peer counselor.  Eddie was accepted to the UNM-Gallup Branch, but has held off due to transportation needs and child care. He reports that he always keeps this goal close by.