Three Families Receive New Furniture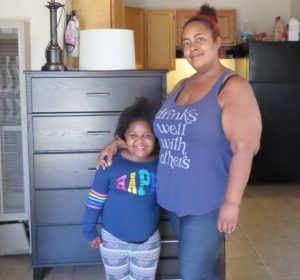 Last month, generous donors bid on silent auction items as part of our Welcome Home Fundraising Event & Silent Auction. Winners of the items donated by CORT Furniture donated these back to SHC to welcome home newly housed families. We are happy to announce that the items were delivered and you made these families very happy!  The household items for the bath and kitchen will be utilized in our Welcome Home Baskets.
After living unsheltered for so long, most families and individuals in our programs move into their homes with little or no furniture at all. The families who received the furniture had been homeless for over a year and had recently moved into their new permanent homes. The first thing the family of five did upon receiving their couch was to all pile onto it and take a group photo. It was the only piece of furniture they had besides some shelves. The family of six that took delivery of the dining set were thrilled and grateful. One little girl, upon seeing the mattress delivered as part of the bedroom set shouted, "That is my bed!" She went on to tell us that all the furniture was going in her very own room and described how they will be decorating it. She is thrilled to have a space of her own.
These experiences reveal the importance of our work. Because of you, this little girl will have a new bed to sleep in every night, a family will have a place to relax, and another will have an opportunity to share meals together at the same table. Thank you to CORT for giving us the opportunity to help these families create their homes and thank you to everyone who supports our mission, you allow us to experience moments like these.
CORT delivery was prompt, friendly, and safe!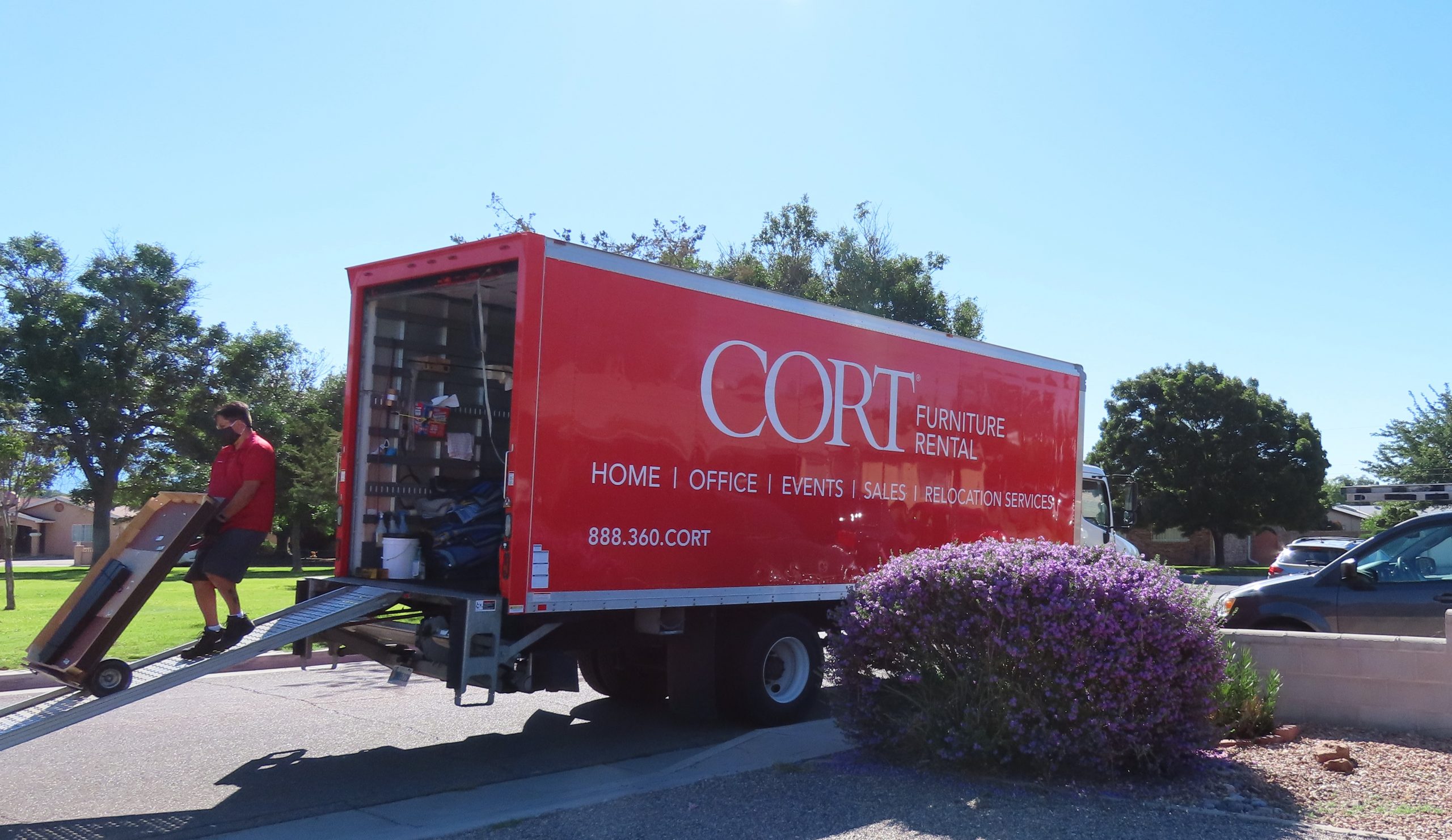 Furniture and household items donated to our newly housed families