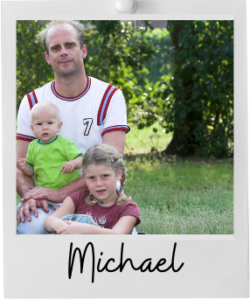 Michael is a widowed father of two children, ages 5 and 7. Michael and his children have successfully maintained housing for the past three years and were well on their way to no longer needing the help of our permanent supportive housing program. Due to the coronavirus pandemic, Michael was laid off in July after already experiencing significant cuts to his hours. With is youngest child in kindergarten and his oldest in second grade, Michael has had to balance helping his children with their new remote learning style while searching for job opportunities in order to provide necessities like food and toiletries for his family. Michael has used the majority of his savings to bridge these past couple of months of no income and felt very discouraged as he had to utilize a food pantry to feed his children. Although Michael has some promising leads on job prospects, he will also have to navigate childcare for the foreseeable future.
Like Michael, many participants in our permanent supportive housing programs have felt the economic repercussions of the coronavirus pandemic and are struggling to work though these increased barriers. Food insecurity is a major issue for many households in our programs. It can be disheartening for our participants to re-experience income and resource insecurity despite all their hard work to increase their living quality and maintain housing.
Find out how you can support our housing participants this Giving Tuesday HERE.