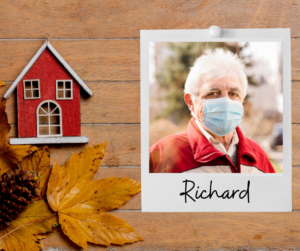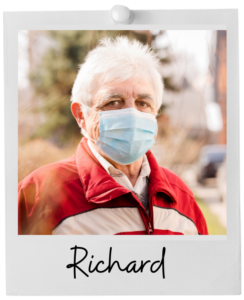 Richard is a 63-year-old senior who has been living unsheltered for the past two years due to several medical impairments. Like most medically fragile seniors, Richard fears catching the coronavirus so he has been avoiding populated areas such as our local shelters. Richard has had to choose between necessities (like meals and shelter) and limiting his exposure risk to a virus known to be disproportionately harmful to seniors and individuals with underlying conditions. Unfortunately, Richard's health issues have been exacerbated by his living conditions and lack of access to sustainable resources. Fortunately, Richard recently obtained a voucher through our permanent supportive housing program and our coordinators are working diligently to help him secure housing and connect him to greatly needed resources and necessities.
Receiving a rental voucher is just the first of many steps to becoming housed. Like Richard, most of the participants who enter our housing program have little to no belongings. Before we can help them search and apply for housing, participants need to secure basic documentation such as an ID and/or a copy of their birth certificate. Transportation is also needed to tour potential properties and once a unit has been identified the participant must navigate the application process. These processes take time and participants have to remain living unsheltered or in local shelters until they are approved for housing. To bridge the gap between securing a rental voucher and securing housing we offer participants motel vouchers based on availability.
Find out how you can support our housing participants this Giving Tuesday HERE.