JOB OPENING: Courtesy Monitor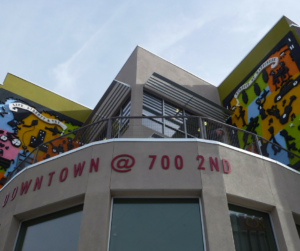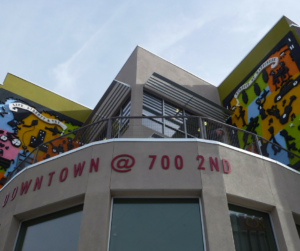 COURTESY MONITOR at DOWNTOWN @700-2nd APARTMENTS
Job Type: Full-time
Pay Rate: $10 per hour
JOB SUMMARY
*** Successful Candidates MUST be dependable and able to work Evening, Weekend, and Holiday Shifts.***
The primary function of the Courtesy Monitor is to provide tenant assistance on night and weekends, conduct nightly inspections to ensure security of property, and perform cleaning duties as directed by Property Manager. Duties include: assist residents with lock-outs;  secure property; ensure guests are escorted by residents; assist groups renting community room with set up and clean up; open/close and clean laundry areas; ensure delivery of packages; assist residents after hours, calling APD or emergency assistance if needed; clean community areas, sweeping mopping, buffing hallways on each floor.
ESSENTIAL DUTIES AND RESPONSIBILITIES
Be present and available at the property during hours when a Manager is not present. Shifts for this position currently run: 5:00 pm to midnight, midnight to 8:00 am, and 8:00 am to 5:00 pm on weekend days and holidays
Provide good customer service to residents and guest while watching traffic through the property via personal observation and video surveillance system
Provide proper security and protection of all property assets, including but not limited to office building, laundries, maintenance shops, and common areas such as fenced in courtyard and community room
Conduct nightly inspections and perform routine cleaning of the office building, common areas, restrooms, laundry rooms, and other locked facilities to insure that they are property secured & presentable
Respond to resident complaints regarding vandalism, unauthorized vehicles, noise disturbances, and secure the assistance of local police, fire department, emergency services, or governing officials when necessary.
Call the police department, fire department, emergency services, or governing officials if a potentially hazardous or dangerous situation should present itself while on duty, whether it be from a disturbance call or through own observation
Record any acts of violence, vandalism, criminal activity, or lease violations on incident report form; submit daily incident reports to the Property Manager
Establish and promote harmonious relationships among residents, housing personnel, and persons of neighboring communities; maintain good working relations with the local police, fire departments, emergency services, and governing officials
KNOWLEDGE, SKILLS, AND ABILITIES
Ability to adhere to all NM Landlord/Tenant laws and Fair Housing regulations in the course of working at the property.
Ability to work well with and accommodate residents with mental or physical disabilities
Flexibility to attend organization-wide meetings that do not coincide with assigned work shifts.
EDUCATION AND/OR EXPERIENCE
High School Diploma or equivalent
First Aid/CPR Training and Mental Health First Aid – preferred
All candidates must submit a cover letter, resume and a complete SHC-NM Employment Application that can be found at www.shcnm.org/job-openings/.
SHC-NM is an EEO employer