JOB OPENING: Property Manager-Gallup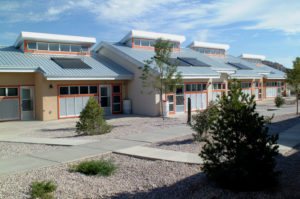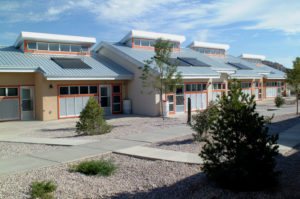 Property Manager – Gallup, NM
Part Time –30 Hours Per Week; Pay Rate: $14-$16 per hour
SUMMARY: The Property Manager is responsible for the overall operations of Supportive Housing Coalition of New Mexico (SHC) apartment homes to include maintaining a high occupancy rate; operating within budget; coordinating the work of the Maintenance Technician, Courtesy Monitors, and other service providers; assessing, collecting and depositing tenant rent, late charges, damage, and other charges; and maintaining the Onesite database.
 ESSENTIAL DUTIES AND RESPONSIBILITIES
Supervise Maintenance staff; work with supervisor on staff reviews, corrective actions, disciplinary issues
Show community and apartments to prospective residents; follow up with prospective renters
Develop marketing strategies to generate traffic, maximize rents, and retain quality residents
Prepare required weekly, monthly and quarterly reports on a timely basis
Implement effective lease renewal and/or re-certification program
Walk apartments and grounds daily to ensure quality control; inspect property and vacant units on a regular basis; monitor and coordinate repairs and resident service requests
Provide excellent customer service/relations with residents, staff members, monitoring agencies, and vendors
Maintain awareness of property performance goals and progress toward those goals, including occupancy and leasing; minimize vacancy, delinquency, bad debts, and any other rent related losses
Shop competitive apartment communities and compile market survey
Mediate differences between tenants and resolve day to day tenant issues
Prepare purchase orders for supplies as needed for the properties
Ensure that all units are able to accept Section 8 vouchers as appropriate
Ensure accurate and timely transfer of data, including rent rosters and month-end reports to Supervisor
Collect, code, and check vendors' invoices/statements before submitted to Finance
Ensure tenant files are compliant with monitoring agencies' requirements; provide required tenant files and data to monitoring agencies upon request
 KNOWLEDGE, SKILLS, AND ABILITIES
General knowledge all aspects of property management and paperwork
Excellent written and oral communication skills, customer service, and organizational skills with accuracy and attention to detail
Ability to work in a fast paced environment and create a positive work environment
Strong level of customer service, attention to detail, organized, competitive, and follow through to completion; ability to multi-task and prioritize duties
Ability to handle a high volume of work and to meet weekly and monthly goals and expectations
Proficient in MS Excel, Outlook, Word, and OneSite
Demonstrated knowledge of the Fair Housing Act, the New Mexico Human Rights Act, and the Uniform Owner-Resident Relations Act
Demonstrated experience with federally subsidized properties such as HUD 811 or LIHTC properties
Experience and ability to work with persons who have special needs, in particular those with a behavioral health diagnosis and who are experiencing homelessness
Bi-lingual preferred
 EDUCATION AND/OR EXPERIENCE
Associate's Degree or related work experience in lieu of but must include High School diploma
Minimum three years apartment management experience
Minimum two years sales/leasing experience
Minimum of two years experience with tax-credit properties
Candidates must submit a cover letter, resume, and completed SHC Employment application to hr@shcnm.org
Please include in your cover letter responses to the following:
How many years of management experience do you have?
How many years of Property Management experience do you have?
How many years of sales/leasing experience do you have?
What is the highest level of education you have completed?
Are you willing to undergo a background check, in accordance with local law/regulations?
SHC is an EEO Employer