Token Ibis: Democratizing Social Impact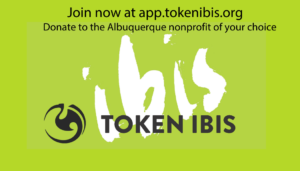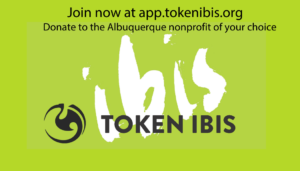 Supportive Housing Coalition of New Mexico is extremely proud to announce a new partnership with Token Ibis. Based right here in Albuquerque, Token Ibis is breaking new ground with their approach to philanthropy: making social change and impact through charitable giving that is more accessible to everyone.
Token Ibis functions similarly to cash apps. The difference is that they give you money to donate to a good cause–and will keep doing so as long as you stay active. By using this app, you are empowered to be informed about where your philanthropy dollars go, what your money supports, and other ventures you can share or support.
Additionally, Token Ibis stands as an app through which you can interact and share. You can deposit your own money to or earn more money by interacting with friendly bots. You can also follow activities and pages of the organizations you support, as well as be notified of any upcoming events or opportunities to get involved.
By engaging with and interacting through Token Ibis, you can increase your ability to have a positive impact on the social issues you care about most and empower others in your community to do the same. You can help, learn, and spread the word about the causes closest to your heart. You, and anyone else engaged on this platform, have the ability to knowledgeably choose where your money goes and what causes it supports, effectively democratizing social impact.
We hope you will support this creative giving platform to support SHC! Use our referral URL to get started!